AMPLIFY STRENGTH, POWER & PERFORMANCE
When it comes to creatine, serious athletes get it. Studies show that creatine can increase lean muscle mass, boost strength, and help you perform beyond regular capacity. MuscletechTM Platinum 100% Creatine provides your muscles with a high-quality form of micronized creatine and each serving provides a researched 3g dose to help you reach your goals – and then surpass them.
MORE POWER & LEAN MUSCLE
Creatine helps to enhance your muscle cells' ability to regenerate adenosine triphosphate (ATP), the body's primary source of anaerobic energy. With higher ATP levels, you'll be able to train harder and recover faster – allowing you to do more work in less time.
PURE, POTENT, & VERSATILE
Platinum 100% Creatine is HPLC-tested and verified, delivering the ultra-pure quality you've come to expect from MuscleTech™. The unflavoured formula makes it versatile, as it mixes easily with your favourite MuscleTech™ supplements or beverages, So, drink up – get to know what success tastes like.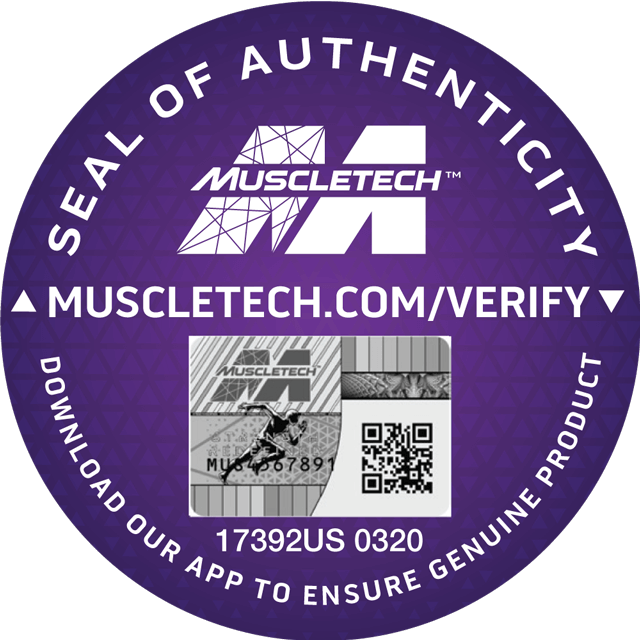 LOOK FOR THE STICKER
The sticker used to verify your product is found on these MuscleTech™ staples. Look for this sticker to confirm you're buying the real deal!